While perusing the shopping sites last night
I stumbled across dresses that were very similar to some from the golden globes.
never thought i'd be featuring amy poehler in something fashion related, that's for sure
such a perfect black dress for a million occasions.
change the accessories and you have a ton of different looks.
I loved the color of Maria Menounos' dress.
It's a color I'm a bit obsessed with lately.
and some other lusts for the week…….
I've been searching for white dresses for upcoming wedding occasions, and if it were even remotely hot and summertime weather, I'd love to be wearing that white dress to the very first party! So comfy and so pretty.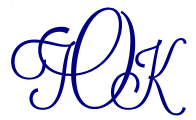 You have read this article fashion with the title splurge vs. steal & lust list. You can bookmark this page URL http://instinctsofperversion.blogspot.com/2014/01/splurge-vs-steal-lust-list.html. Thanks!